Milex Special Phenolic Resin



Advantage
Milex is a special phenolic resin that features moldability, superior thermal stability, low moisture absorption and high chemical resistance.
As a phenolic resin that has a long history, Milex constantly responds to the latest needs and is utilized to take on the challenge of developing cutting-edge technologies.
The XL-series features superior thermal resistance and low moisture absorption.
The RN, RS and RM-series of elastomer modified phenolic resin are provided with the advantages of both elastomer and phenolic resin, and feature superior impact resistance.

Work around the globe
Milex has been involved in the evolution of brake pads for over a quarter century.
This technology which was created in Japan has played a large role in solving the problems of squeaking noise and vibration for brakes.
In addition to Japan, it is being extensively utilized in Korea, China, Thailand and Taiwan in Asia, as well as in North America and Europe.
We would like to continue to help vehicles around the world to stop safely, while making them more comfortable and environmentally friendly.
We hope that you will try out Milex special phenolic resin products.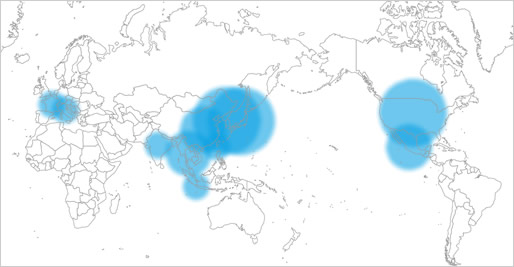 Main Applications
Binder for friction materials
Binder for molding materials (compounds)
Binder for grinding wheels
Heat-resistant adhesive
Binder for heat-resistant/powder coatings

Click here for details of "Milex".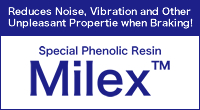 Inquiries regarding products and solutions