High purity Bisphenol F <BPF-SG>

Bisphenol F (generally called BPF) is the dimer of phenolic resin, which is made from phenol and formaldehyde. And BPF has 3 isomers, which are 4,4'-, 2,4'-, and 2,2'-BPF.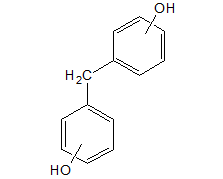 The difference between our BPF-SG and general BPF is the purity of BPF content. As shown in table 1, BPF-SG has a BPF content of over 99%.
Table 1. Comparison of BPF-SG and general BPF.
| Testing requirement | BPF-SG | General BPF |
| --- | --- | --- |
| Purity (%) | >99.0 | 88-92 |
| 2,2'- (%) | 17-20 | 17-23 |
| 2,4'- (%) | 48-52 | 40-48 |
| 4,4'- (%) | 27-33 | 23-31 |
BPF main use is as an ingredient of epoxy resin. Purity of BPF is essential to improve the properties of the polymer made by epoxy resin.

BPF-SG makes possible to solve various problems such as viscosity, adhesion, flexibility, elongation, and so on. And many research institutes have already proved that BPF is much safer than BPA for your health.

As described above, BPF-SG has various superior properties. So you can apply this item to various fields, such as coating, CFRP binder, electronic substrate, and so on.
Property of BPF-SG
Reactivity of BPF-SG
By using BPF-SG, you can easily make high molecular weight epoxy polymer without gelation as shown Fig.1.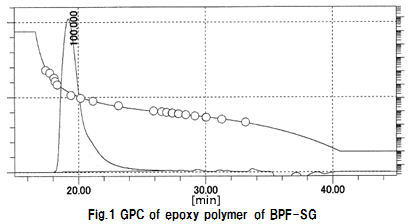 Effect of BPF-SG
Higher molecular weight polymer has higher performance. Fig2 shows BPF purity has a positive on the influence elongation of polymer.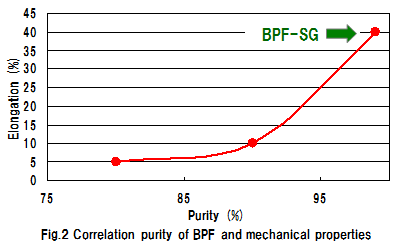 Please contact GCI to order for more information.
Inquiries regarding products and solutions